RE/MAX & DocuSign Agent Q&A

What is the DocuSign RE/MAX Alliance Discount for Agents?

The DocuSign RE/MAX Alliance discount allows Agents to purchase DocuSign for REALTORS® or DocuSign for Real Estate for $180 USD (plus applicable taxes) per user, per year, paid annually. This exclusive offer is only valid for current members of the RE/MAX network.

How can I get the discount if I'm already paying for DocuSign?

If you are a current DocuSign customer and wish to take advantage of the RE/MAX Alliance discount, please fill out the form and our operations team will apply the discount when your plan renews. The transition will be seamless and you will be able to keep using your existing credentials and all documents will remain in your account.

If your current subscription includes a DocuSign for REALTORS plan, you'll be migrated to the same plan at the RE/MAX Alliance discounted rate of $180 USD. If your current subscription includes any other non-REALTORS plan, you will be migrated to a DocuSign for Real Estate plan at the RE/MAX Alliance discounted rate of $180.

Where can I find my account number?

1. First, log in to your DocuSign account.
2. From the DocuSign Web Application, click your profile image on the upper-right corner of the console. Your account number is under your email address in the drop down menu: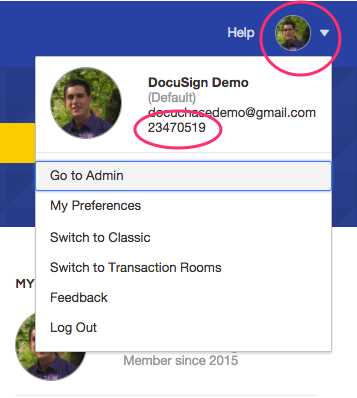 What If I'm a Broker looking to get this deal for my office?

If you are a RE/MAX broker looking to get DocuSign for your office, please click here or call 1-877-720-2040 to contact our sales team.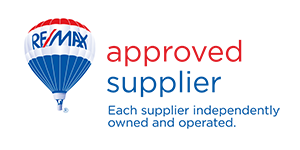 Sign Up Here
(Please use the email address associated with your DocuSign Account)